14 Apr

What makes Bee Recruitment the best hospitality recruitment company in London?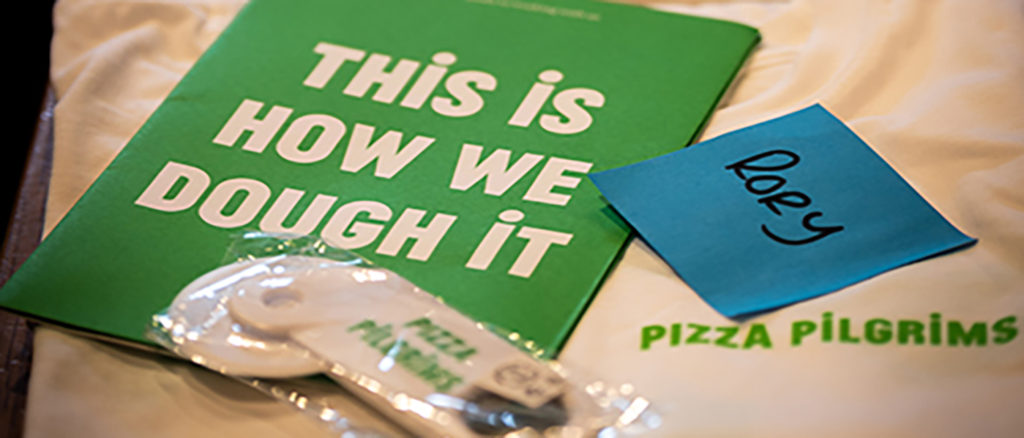 As a leading hospitality recruitment company, we are very conscious that we need to a feel a very real and strong connection with the companies we work with. Being part of their team and understanding their ethos and culture helps us create that relationship. All our extremely experienced consultants have worked within the hospitality industry throughout their lengthy careers. We continually do our best to act as an organic extension to each business's own recruitment – but we can only do this if we work at ground level and truly connect with restaurants, their brands and fundamentally the people within them. Only then, can we create a true and lasting partnership enabling us to deliver the best talent to those who need it. So when we were invited to join the gang at Pizza Pilgrims for a shift, we relished the opportunity to refresh our knowledge and spend some quality time with their enthusiastic founders and their equally as passionate team.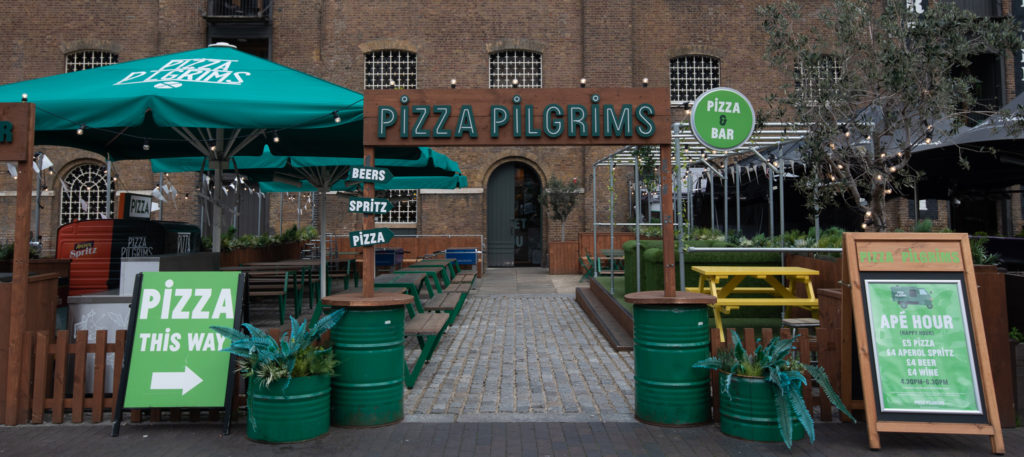 After all, understanding the unique culture behind a company, what makes them tick and how they build a body of passionate and enthusiastic staff, is key to how we work and there's no better way of doing this then getting into their shoes for the day. It enables us to confidently introduce them to the best available people, who can only actively enhance their business, and help them grow.
The morning we arrive at Pizza Pilgrims West India Quay restaurant, we immediately jump into an early morning briefing with the incredibly eager assistant manager. He has been at the company since his early days as a pot washer but is now on the verge of being given responsibility of his own site. This isn't unusual at Pizza Pilgrims. As we chat amongst the staff, who all seem to know one another from previous lives within the hospitality industry, what's apparent is these guys don't just work here, they are part of the very authentic furniture. Some have been at Pizza Pilgrims since their humble beginnings, at Berwick Street Market making them part of an environment where everyone feels like one big family. It may sound like an overly familiar cliché – but in this case – it's true.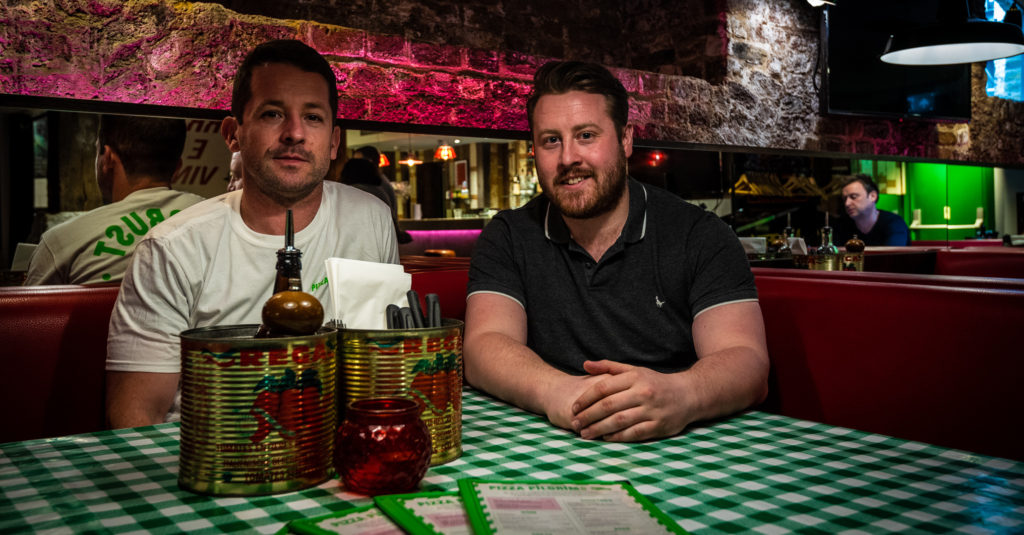 After the busy lunch time spell, we are invited to join a focus group to help decide on the menu for Pizza Pilgrims new restaurant opening in the Westfield centre. A serious amount of thought has gone into the latest 'grab and go' concept that they have developed to specifically cater for the customers they aim to attract. This meeting doesn't take place in an 'out of bounds' office, exclusive to senior management but in the heart of the restaurant and everybody that walks past from waiters to chefs are asked their opinion as James and the executive chef listen and take notes. Why? Because those who run Pizza Pilgrims are fully aware that the people they employ on the restaurant floor are the heart of their company. They love the brand and fundamentally understand what their customers want. In a nutshell their opinion is vital, so these pretty crucial decisions will be made by these guys, not a removed marketing team at head office.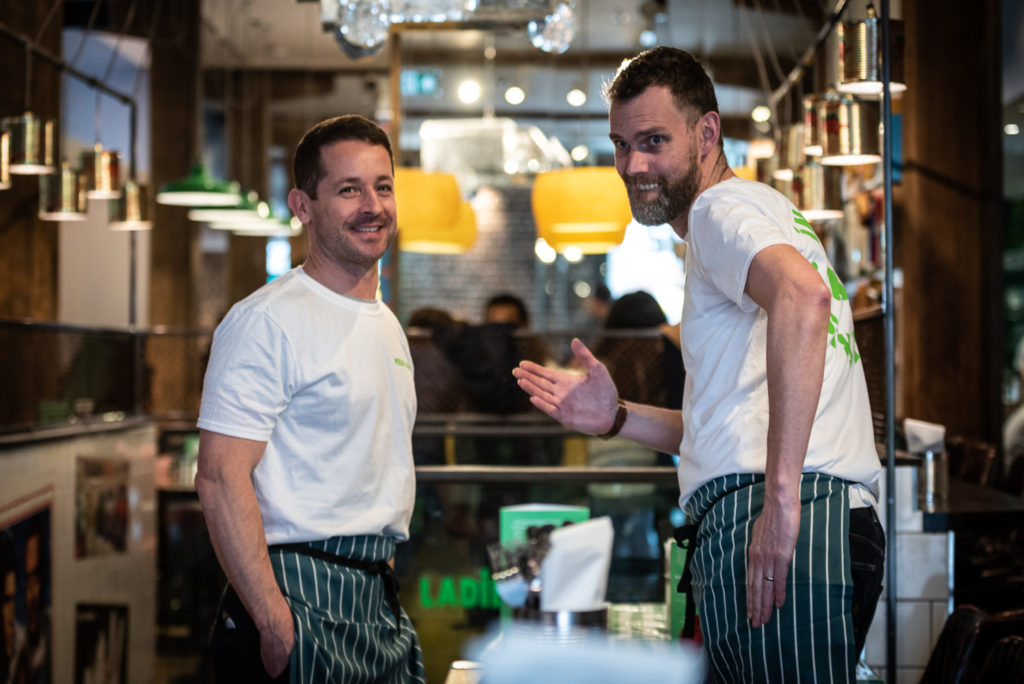 It doesn't taken us long to work out what makes Pizza Pilgrims stand out from some of their competitors. There is an unfaltering passion deep in their roots making them an enthusiastic and fundamentally happy bunch who are incredibly proud about serving amazing pizza and genuinely care about their customers.
So where does this come from?
It's no secret that all good intrinsic messages and behaviour need to come from the top, so we relish the opportunity to chop onions and chat all things pizza in the test kitchen with Thom and his team. Immediately, the inbred passion is obvious. Thom chats away with an enviable excitement with the same energy and enthusiasm that he's had since securing his very pitch on Berwick Street Market. Nothing has gone stagnant or stale, he constantly talks about how they can improve quality and offer more to their customers, including a new vegan pizza with a cashew milk base, available from June – again no stuffy boardroom suits – just plain and simple chat about how to stay on top of their game.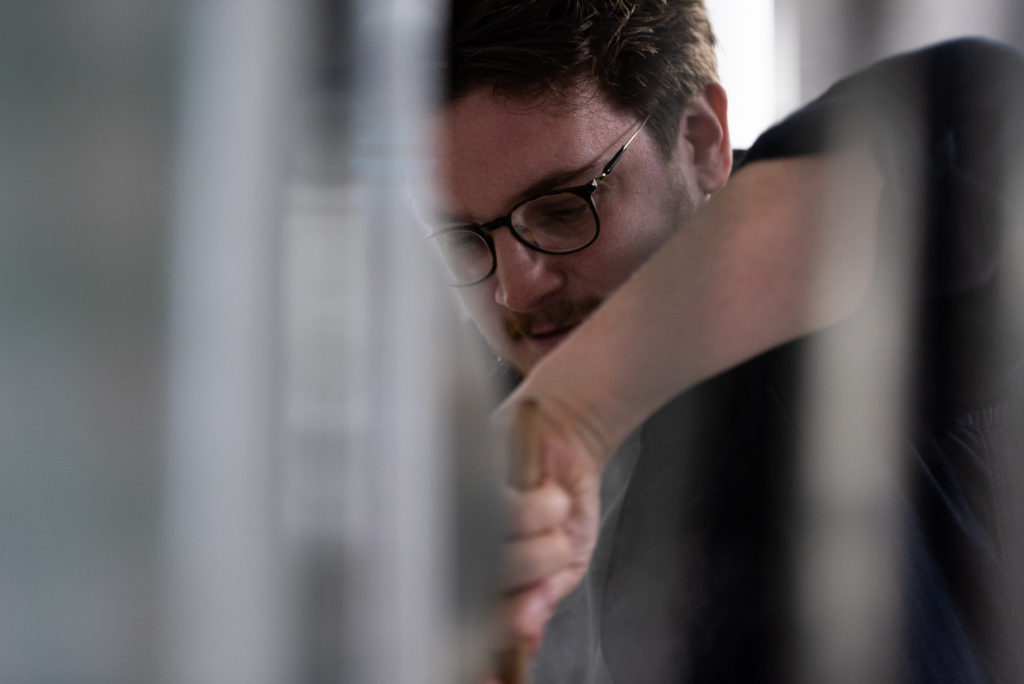 And what ultimately drives James and keeps him focused?
That's easy – it's his unstoppable desire for producing an amazing Neapolitan Pizza, including their new best seller – the double pepperoni with homemade chilli honey.
So here's the key – James and everyone around him have a refreshingly humble approach to running the company. This isn't just a business to the guys at Pizza Pilgrims – their secret is simple – they want people who truly believe in their product to be part of their journey, to enjoy the ride and most importantly never forget their passion for serving damn good pizza, using the best sought ingredients, and giving customers the culinary experience they deserve.
How did a shift at Pizza Pigrims help us?
As a leading hospitality recruitment company in London, we pride ourselves on not only working with the best people in the industry but actually really getting to grips with a company's culture, understanding their philosophy and building a trustworthy relationship, so we can ultimately pair them up with the best candidates, who will naturally and seamlessly fit into their team. When we see a company grow and develop after we have introduced them to a new key member of staff, we know we've done our job right. This is why a day engrossing ourselves in a company's environment is priceless.