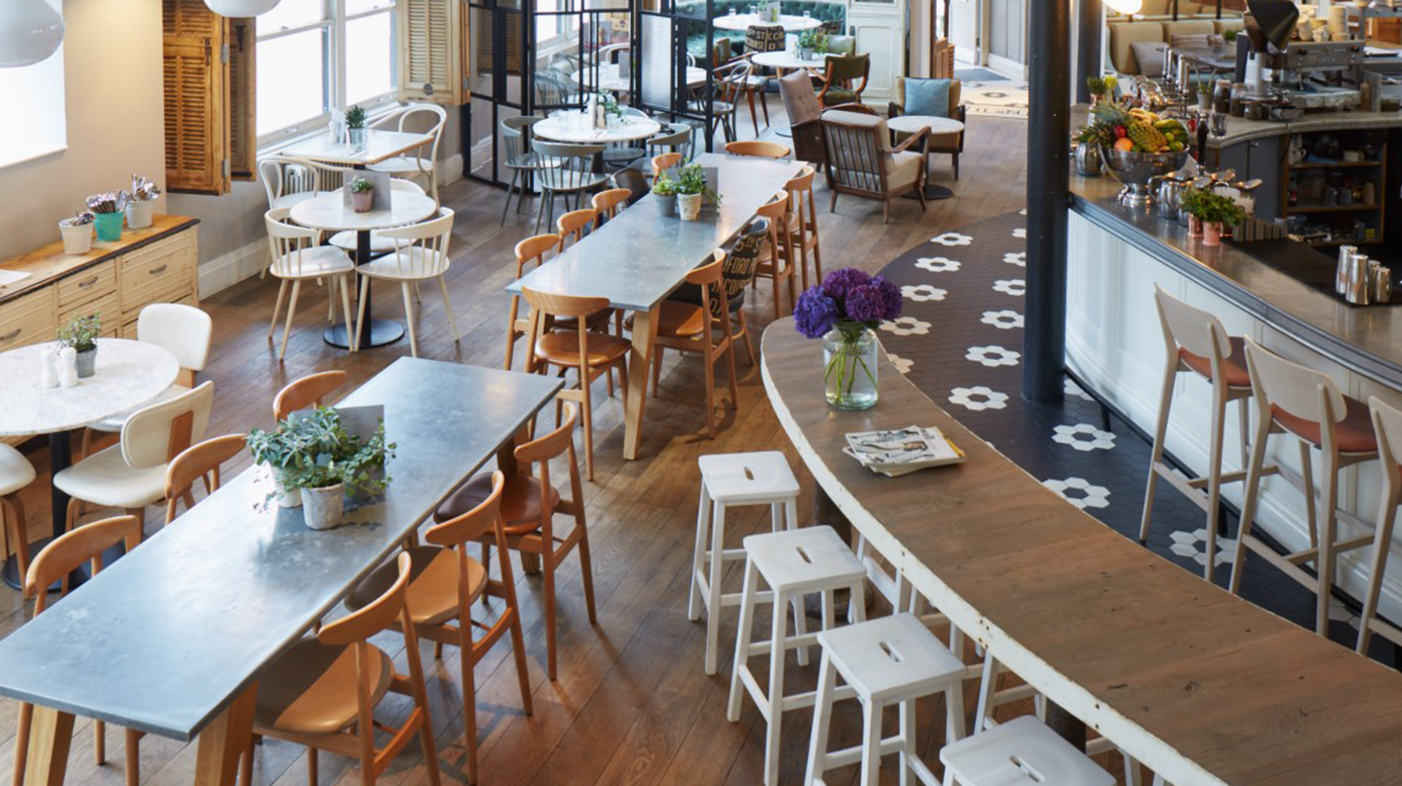 16 Aug

Stand-out sites from Darwin & Wallace

Darwin & Wallace are responsible for providing London's leafy neighbourhoods with some exceptionally lovely and stylish venues, like No11 Pimlico Road and No32 The Old Town. They work with a group of young and exciting designers to create spaces that reflect the area they are in, avoiding predictable, 'cookie-cutter' decor. Starbucks they ain't.
The latest Darwin & Wallace site to spring up is No197 Chiswick Fire Station on Chiswick High Street. This stunning bar and restaurant is a treat for anyone with an eye for design, where pastel pink walls share space with distressed hard-oak chairs and big pots of bright green cacti. Original pieces of art chosen in partnership with The Hang Up Gallery in Stoke Newington decorate the walls and there is a gorgeous white-walled courtyard out back in which to soak up some rays.
Menu-wise, they have gone Antipodean-style, changing throughout the day to cover brunch, lunch and dinner (or just coffee or cocktails, if you prefer). All food is fresh and cooked from scratch, with a keen focus on well-sourced ingredients. Sharing is definitely encouraged and their small plates, including Ginger Chicken Cakes and Sticky Beef Soft Tacos sound delicious.
The Darwin & Wallace group was founded in August 2012 by former brand manager of All Bar One, Mel Marriott, and is backed by the Imbiba Partnership. The overall plan is to expand into more of London's local villages, such as Knightsbridge, Hampstead, and Islington. Want to be part of a growing group with a reputation for innovative, stylish venues and fresh, contemporary food? Enquire with Bee today and register your interest.