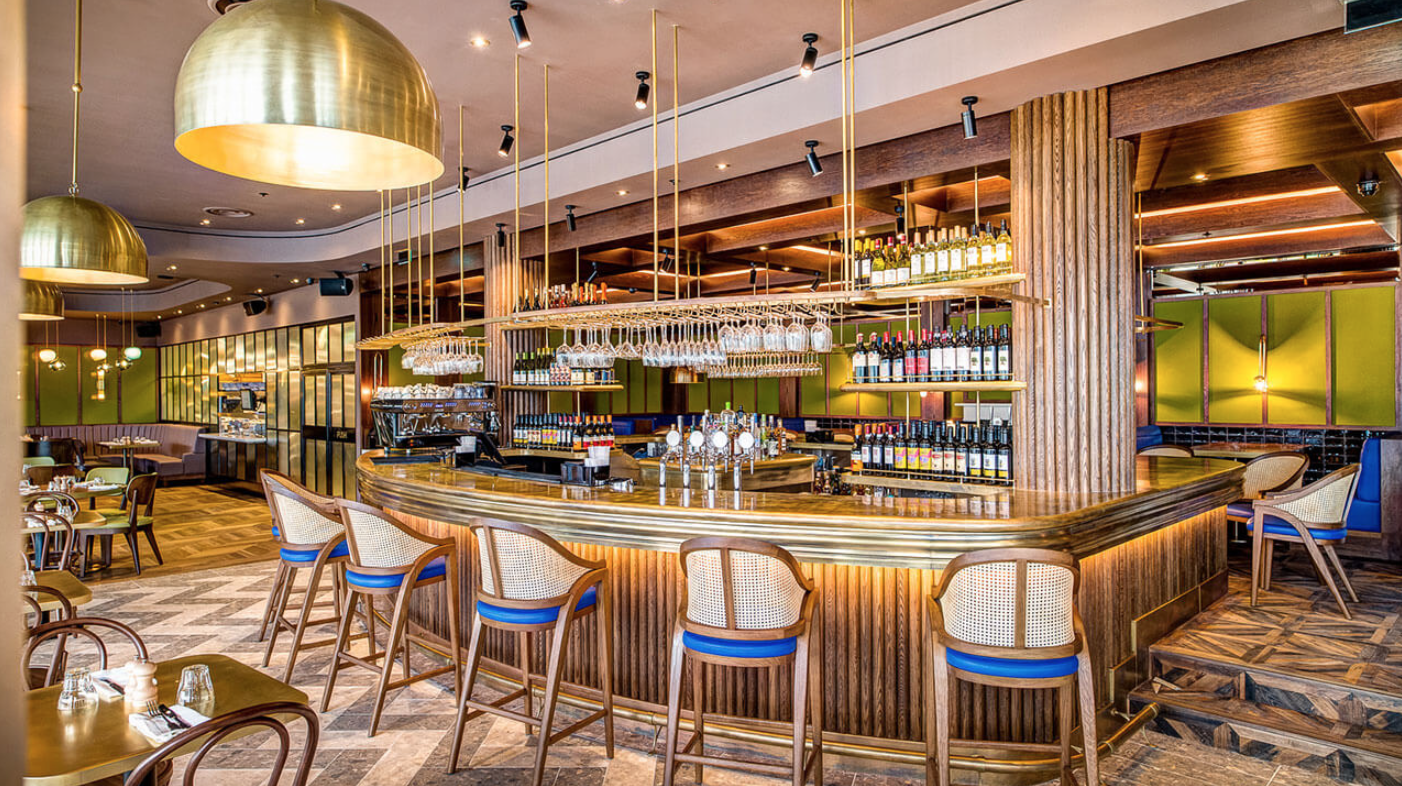 15 Sep

Myth-busting in the recruitment industry

If you're familiar with the world of recruitment then there will be some assumptions about the job that you've become accustomed to. Perhaps you're considering a change but don't know what direction to move in. Maybe your talent isn't being recognised and you feel there's a better way to work.

Well, at Bee Recruitment we're here to shine a light on how we're different, and why working with us is a whole new ball game. We're an incredibly focused and talented team who are looking for a top performer who wants to be rewarded for their skills.

Okay, so every recruitment company will tell you similar things about what makes them stand out from their competitors:

'We work with the best clients!'

'We have the best reputation!'

'We have the most experience!'

These are claims you'll hear again and again. But you know what our difference is?

Our entire team shares the same goal: To be the best hospitality recruiter in the UK.

This involves all of the above – the best clients, a solid and respected reputation, and a wealth of experience – but over the last 12 years we have realised that if you want to create and attract the most talented consultants, you need to offer the best environment and provide the right support and guidance. The benefits of working in a team of great people is that it pushes you to do even better. That's what we want from you, and it's what we can offer you.

We want each consultant to reach their full potential and begin earning great rewards. And we want to do it in a harmonious, nurturing and, dare we say it, fun environment!

So we're here to bust a few myths about what the recruitment industry is assumed to be, because at Bee we do things differently.

Myth: Recruitment companies take on any client that will pay them money.

The Bee Way:

Over the past 12 years (and counting), we have worked with many amazing clients and people, but we have also been very careful to ensure that we partner with clients who want to work with us. We don't just see businesses as a brand, but we nurture relationships with the people behind it.

We now truly have one of the most diverse portfolio of clients, many of which have become friends over the years.

Myth: Recruitment consultants work in a dog-eat-dog environment where you have to keep a close eye on your own clients  

The Bee Way:

Every single one of our consultants have access to all of our clients, as we work as team on many assignments, as well on an individual basis. Working as a team is without doubt the prime reason why we have become so successful.

When you work for the best clients and concepts, you attract the best candidates. It's a winning formula for both our consultants and clients, and something we never stop growing and developing.
Myth: The environment of a recruitment consultancy involves a grey office, individual work stations, long hours spent in front of computers and very little interaction with colleagues. 
The Bee Way:
At Bee, we know that the environment people work in is such a huge factor in their success. We are based in King's Cross at the beautiful East Side offices: http://www.theofficegroup.co.uk/
There are lots of breakout areas, casual seating areas, private areas and a great kitchen space. This creates a sense of space and freedom – and, depending what you are doing, a great choice of areas to work in.
We also encourage all of our staff to get a great feel for the client's they're working with. That means lunches at lovely new restaurants, opportunities to dine out for research, team building drinks, and a general emphasis on knowing the hospitality industry inside and out. And that means eating and drinking!
Myth: Recruitment consultants are under the glare of management, and have to reach specific targets each week.
The Bee Way:
We do not work to KPI targets and no one is micro-managed. Instead, we support, guide and encourage personal development.
Myth: The way commission is organised can be quite complicated and often it's a struggle to maintain targets and get bonuses.
The Bee Way:
We are focused on being the best in the industry and delivering the best candidates for our clients, and the benefit of this is high financial rewards.
We keep things simple. Very low threshold and a sliding scale of commission, starting at 25% rising to 50%. On top of this, we offer a monthly bonus of £500, plus travel and expenses.
On 10 out of 12 months, our London consultants reach their 50% commission bracket and receive their £500 monthly bonus.
Myth: It's difficult to move upwards in recruitment as it isn't an industry where there are many opportunities to be promoted.
The Bee Way:
We also now offer Managing Partners to consultants that, over 2 years, have consistently delivered for their clients and add value to the team. The rewards for this include a salary increase, a large expense account and extra holiday.
At Bee our business model is very simple and transparent. We care about people – the people that work for us, and the people we work for. It's a system that gained us a fantastic reputation, and we're looking for more talented recruiters that want to share this passion.
Want to know more? Just email rory@beerec.com or call 07979658347 and he will happily answer any questions.