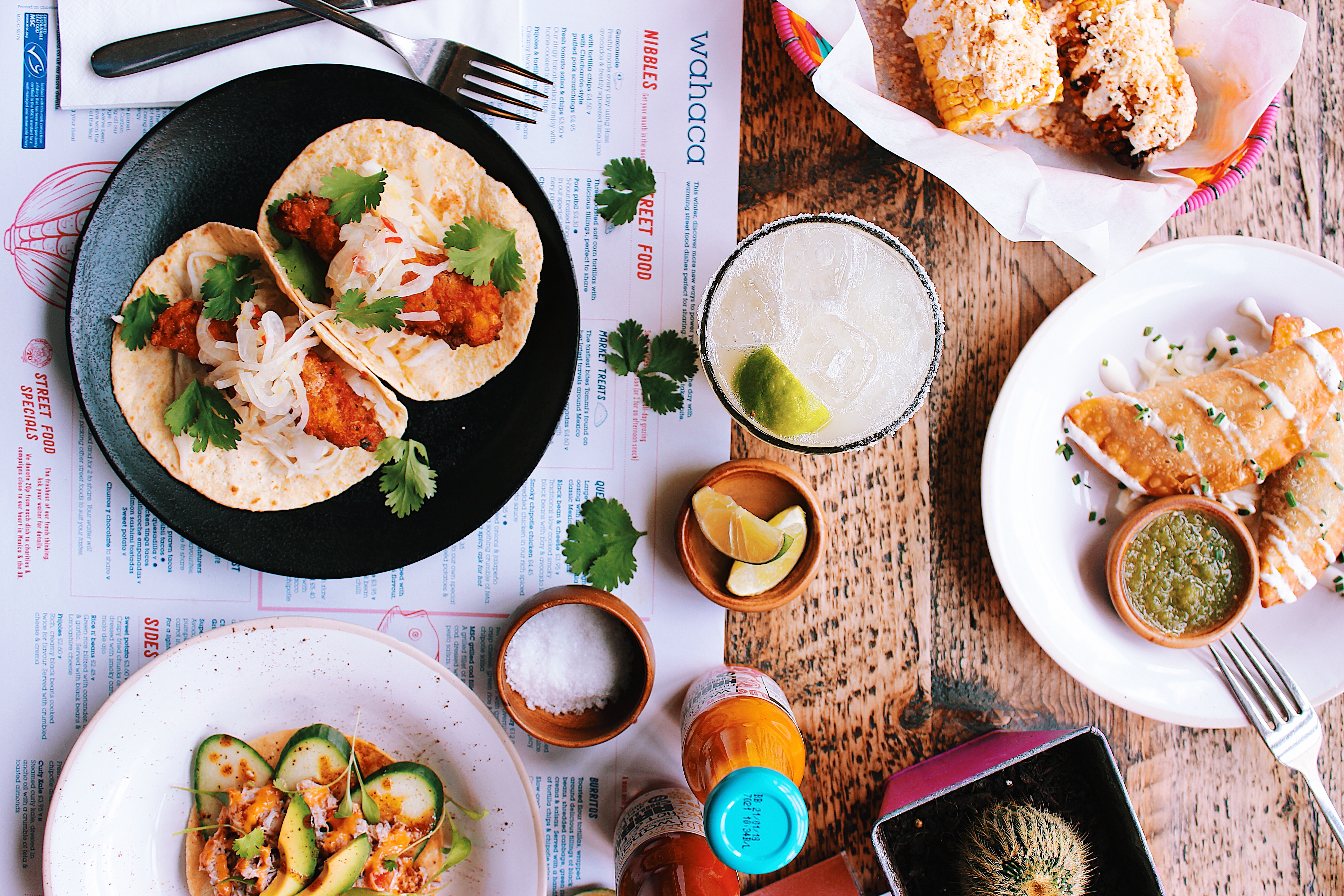 22 May

Great company to work for: Wahaca

Can Wahaca's ethos be summarized with an avocado? Just hear us out a moment…

On average, this Mexican street food business gets through over 100 avocados in every site, every day. They are all pressure tested to ensure a perfect ripeness, and are hand-peeled daily. All of this effort is to make the most incredible guacamole that reflects the vibrant food culture of Mexico, which, if left unused, is used for compost or as pig feed.

This is the essence of Wahaca. They are not chasing the profit by buying in peeled avocados; they are chasing quality by peeling them themselves, making an investment of time, people and patience for the best outcome. Waste goes into compost to reduce any carbon footprint. They have a recipe that was carefully sourced and then perfected by the passion of the founders, Mark and Thomasina (Tommi), who have a hands-on approach to everything in the business.

And this is what they do too when it comes to hiring staff – approach everything with energy, enthusiasm, and a desire to really invest in employing people to work with them.

We've worked with Wahaca for a number of years now and think it's a fantastic restaurant group, and so sat down for a chat with Wahaca's Operations Director, Gavin Smith, to find out what they're looking for, and why candidates should be excited about the opportunity to join the team.

'It really is the kind of environment that encourages teamwork', Gavin says. 'Mark and Tommi meet every member of the team in order to inspire them to deliver a 'wow' experience at their quarterly 'welcome to Wahaca' events, which is rare for an outfit as large as Wahaca. They are the rudder of the business and want to hear feedback from staff at every level.'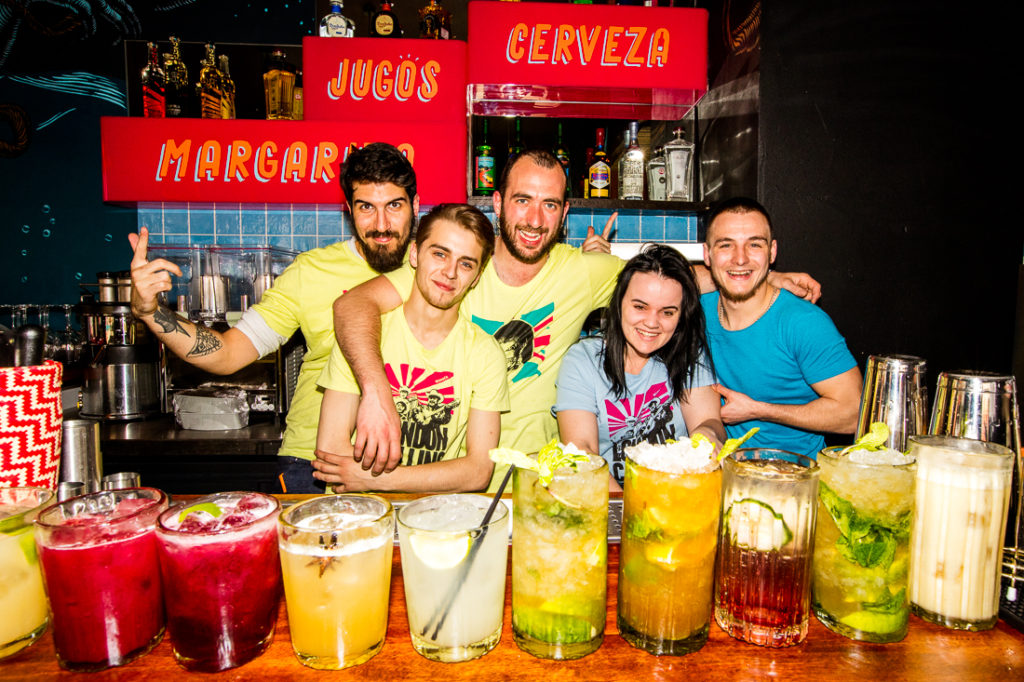 'Embracing individuality and creativity, as well as having an opinion and being happy to voice it, is an essential quality for anyone wanting to join the Wahaca family. Although there is no cookie-cutter for a manager at Wahaca, there are certain qualities that are prided, such as creativity and being able to challenge things, which is key to opening up ideas and minds.
Managers will also be challenged – they must be aware that every day is different and they need to get along with a variety of people and dynamics. Our People are always looking to go above and beyond, they are curious and obsessive about their teams' happiness – it is not good enough to just do your day job. Staff are encouraged to go into another Wahaca and share ideas – these are the little nuances that make people feel like part of larger team. Sass, attitude and edge are great qualities too, as long as they are teamed with professionalism. Wahaca GMs lead  by example – they lead from the front, they inspire their team by doing what is needed.  They make their team feel valued and use all their time and skill to ensure team and guests are as happy as they can be.  They become food experts and obsessive about quality. There should be the desire to educate people about great street food and the ingredients thereof.  They will spend as much time as needed with their team explaining everything from the reason we use cricket flour to the three key elements to the seasoning of a great guacamole.'
In Wahaca the teams at all levels are given the permission to delight their guests, whatever it takes.  The desire to wow can be anything from a free plantain taco to a flight of unique tequila. They truly believe this will make their people happy and encourage guests to tell all their friends how amazing Wahaca can be.
Another huge draw of working for Wahaca? It's the ideal place to develop as a manager. Gavin enthuses that this is a great opportunity for people to learn an incredible amount – it's what makes Wahaca so attractive to people joining. 'There isn't a course to teach all the things people can learn. We want personality, we want to develop a team. It's about nurturing people.'
GMs can build a career and earn lots of money, but they must give something back too – passion, excellence and their unique brand of personality. In return, there are some brilliant incentives, including becoming a partner.
General Managers and Head Chefs can all become partners with Wahaca – this is central to the growth and culture of the business. This unique opportunity means that people are engaged and involved in the decision making of what the future looks like. In addition, you earn double the bonus, enjoy an annual educational fun trip to Mexico City and Oaxaca, and can eat and drink in the restaurants for virtually free… oh, and if you are not voted in then someone will mentor you to succeed. And if not, then you are probably not right for becoming a Wahaco.
Food
The heart of the business is all about food because Tommi is the brand and the food. It has to have the wow factor in presentation and taste. Due to the passion and obsession that Tommi inspires in the teams' in Wahaca, things never get complacent, and she is always striving to do better. For example, the menu changes every six months and the most recent edition will be this month (May 2017), where 24 things will be changing, such as introducing new cooking techniques (the chicken tacos will now be in buttermilk). Tommi has spent several days in the last month making short videos to inspire every team member as to why we should use each ingredient and importantly she provides context and a story around every dish that Wahaca wants to share with the world.
This isn't 'fast-food' – this is complicated food because it requires detailed preparation. Some dishes might take 18 hours to cook and different components to the dishes are arranged in different stations in the kitchen, mirroring the street food vendors they have in Mexico where everyone has specialty.
Sustainability is very important to Tommi's vision and the Wahaca ethos. Nothing goes to waste – food waste goes to make compost, the paper is of course recycled, and the glass too. The chicken, for example, has to be ordered week in advance, which requires a fine balance, as they have to be careful not to over order or under order. Every chicken is sourced from a farm where Wahaca are proud of the environment the chicken lives in. Some of the fish is MSC (Marine Stewardship Council) certified, which assures Wahaca and its guests that the fish is sourced from a sustainable fish population.
Sustainability translates to the décor and the building itself. Wahaca aspires to a Gold level SKA certification, which involves a huge amount of planning, investment and decision making in order that every restaurant leaves no carbon footprint on the planet.
Examples include using reclaimed timber to build floors, using reclaimed glass to build walls and using state of the art kitchen technology to maximize energy efficiency, such as reusing the heat from refrigeration to heat water, using waterless urinals and only using refuse partners that send ZERO to landfill. The ethos of Wahaca? Leave no trace!
Wahaca has plans to open a restaurant in 2018 that will raise the bar in Fast Casual dining with respect to sustainability. Watch this space.
Customers
Wahaca is also about educating people. As they grow (especially outside of London) people don't always understand the idea of street food or what they're all about. They would actually say they are obsessive about education and getting it right! One way they do this is WOWING. Staff are given permission to delight – for example, a customer might have not ordered the plantain taco, but might be given one for free anyway, just for the experience of trying something different. This chance to impress and make someone's day is at the core of what Wahaca want to do.
Jose has been working for Wahaca for five years and was made a partner of the group after a year. We ask Jose why he thinks Wahaca is such a great company to work for. 'Everyone in the company (from top people to KPs) are known by name – everyone humble, there is no air authority. It's all about team work.' Jose explains that there is a real sense of camaraderie, which is encouraged by lots of team building events and parties. There's the feeling that, whether you've just started at Wahaca or have been there for years, your opinion counts and you become a valued cog in the Wahaca machine. 'Prepare to be invigorated', Gavin advises. 'There are no nodding dogs in Wahaca – they want people who will speak their mind.'