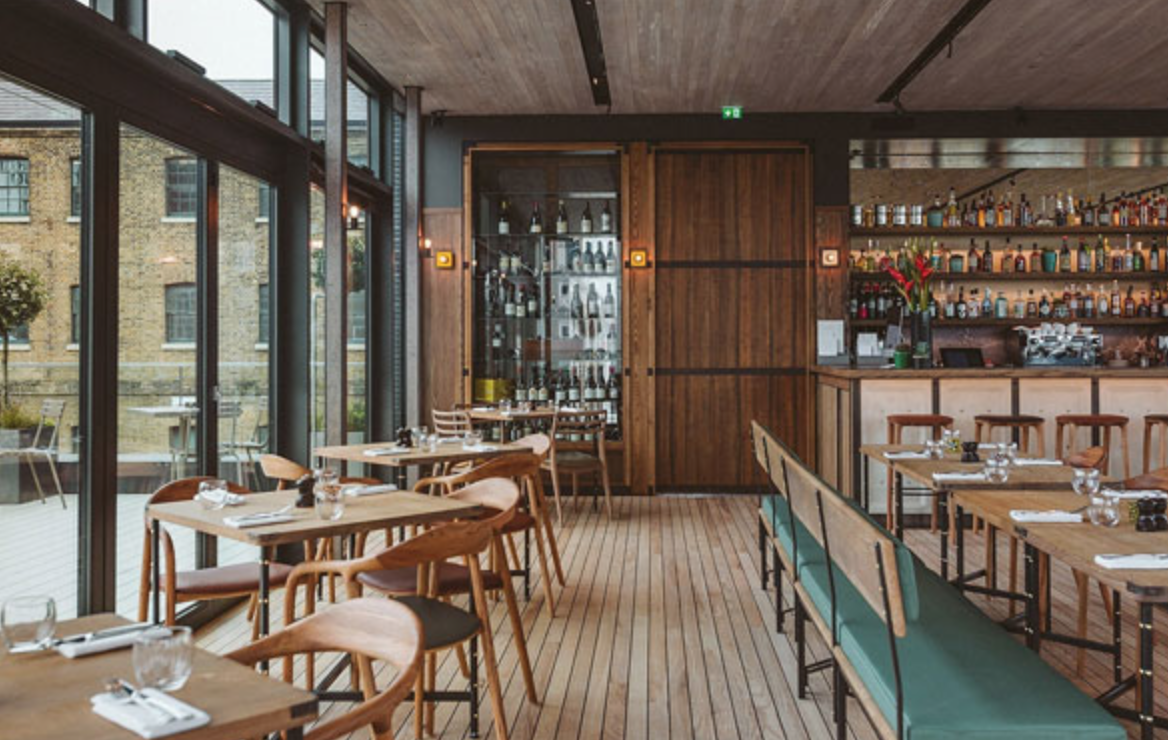 23 Oct

Fantastic restaurant group: Open House

There are a lot of buzz phrases that restaurants use when recruiting new staff. Work life balance. Professional development. Positive work environment. Hands-on management team. There's NO doubt that the good intentions are there, but it's pretty rare to find a restaurant group who are 100% committed to these objectives and have provisions set in stone to make sure that they happen. Have you ever heard of a restaurant group that disciplines members of staff for working on their days off?

Open House is this restaurant group. When they say you will work no more than your contracted hours, they mean it. When they say that everybody gets a block of two days off a week, it happens. Work life balance isn't a term thrown around loosely here – it is paramount to their core values and it has been an integral part of their success.

A group of three sites, Open House isn't a huge, faceless corporation. This means that every member of staff is seen as a person, not just a number. Personal and professional development is actively encouraged because they want to hone passions and create a driven team of individuals who are all experts in their fields. If you are someone who wants to know more about wine, for example, they will send you on a wine course. In fact, they even have their own qualified wine school called Uncorked, where staff undertake levels 1, 2 and 3 in WSET beverage training. If you want to know more about the ingredients on the menu, they will send you on a foraging course. There are regular trips to their suppliers, such as Sipsmiths Distillery, and monthly trips to places further afield, like when the kitchen team went to Switzerland and visited Casa Todi. Real stories like this show Open House's true dedication to investing in their teams and their skills.

Success stories

Internally promoting staff is something that Open House champions and it would be fair to say that hard work is undoubtedly rewarded. They have countless examples of how staff have progressed through their ranks – it's really a case of, as the business has grown, so have the people. Lucy, employed as a host, impressed the team so much with her boundless energy and passion that she was fast tracked to management, where she has experienced huge success. Despite not having a background as a manager, the group saw something in her and encouraged her to move in a different direction where she would flourish.

It is not an unusual thing for waiters to go on to become venue managers. Linga, as an example, progressed from waiter to assistant venue manager, which he says is thanks to the excellent training at Open House.

"The training provided by Open House is very extensive if you choose to utilise it to its full. They believe in "what you put in is what you get out", and as such have training covering a vast number of topics from basic table service to advanced wine training through WSET, and all things in between. Another crucial factor is simply that they care. Not just about your skills, but also about your personal growth and development, and through this they create a very welcoming and fun environment to learn in."

It is not only front of staff that have found success through the internal training at Open House. Jon Van Der Mije, once chef de partie, is now Head Chef of Percy & Founders.

 "In seven years, I managed to get from chef de partie to head chef. Thankfully, the executive chef pushed me to develop, and I had the opportunity to open lots of new venues. I always felt the company believed in me. I have a close relationship with the owners too – they always come past the restaurant, always say hi, and they are clear about what they want."

 

Attention to detail

In a group like Open House, quality is everything – you can see that clearly, if you have ever dined at one of their restaurants. This is down to the fact that they are constantly ensuring that their high standards are maintained. There is weekly beverage training for everyone to keep skills refreshed and managers are incentivised with a quarterly bonus scheme, which is based on product knowledge and a general walk around to keep your attention to detail on point, as well as margins and mystery diner feedback.

But where staff invest time and energy, they get the investment back. As well as the commitment to the two days off in a row every week, there is staff food twice a day, drinks after work and a positive work environment (the kitchens are beautiful, with plenty of space, great functionality, top equipment, natural light and the one thing that all chefs desire – the Josper grill). All new starters get placed on a mentoring programme where they are supported throughout their induction, and managers themselves are given the time and support they need with regular meetings and daily interaction with the directors.

If we were to summarise Open House in a few words, they would be 'attention to detail' – and this applies to every aspect of what they do. How many restaurants have waitstaff who are all beverage experts? How many restaurant directors make an effort to chat to all the staff and remember their names? This is not a 'them and us' company – it's just plainly an 'us' company. If that sounds like something you could get on board with, contact Bee to see if there might be a future at Open House for you.

Enter our Open House competition on Twitter for chance to win a £100 voucher for The Lighterman in King's Cross here!