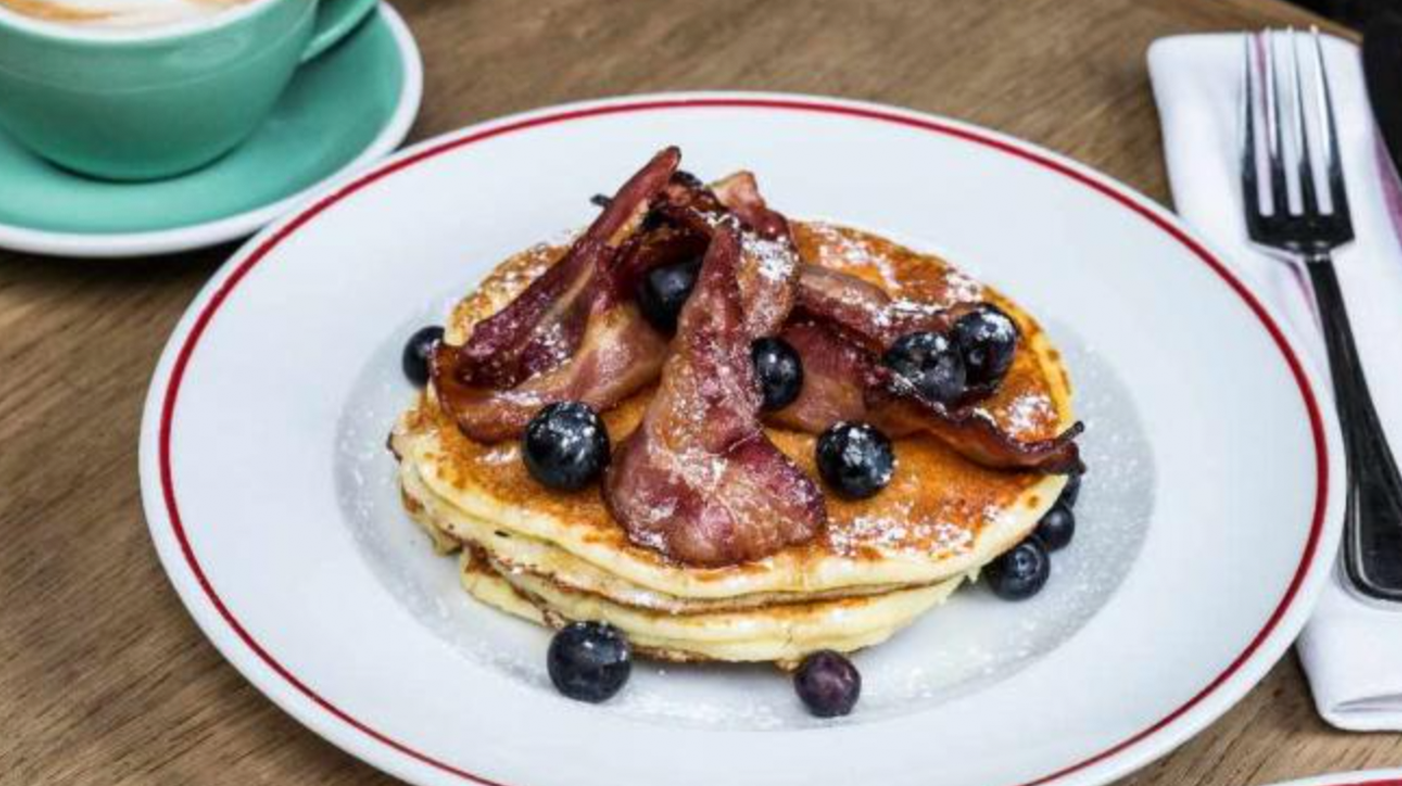 05 Sep

Bee's Best Brunches in London

Ah brunch – the socially acceptable excuse to drink before midday on a weekend, and eat all manner of rich and luxurious foods that would be a no-go during the week (Smoked salmon slathered in hollandaise? Fried chicken on waffle with maple syrup? A plate full of three kinds of fried animal? All completely fine if they're enjoyed for brunch on a Sunday!)

What with all the fabulous restaurants we represent, we're often spoilt for choice with places to get a good morning (or mid-afternoon) meal. So here's a run down of four places we make a bee-line for when brunch calls.

The Unlimited Buns at Flesh & Buns
If there's one thing we love it's a bottomless brunch – there's nothing more indulgent than feasting on a Sunday with absolutely no limit to what you can eat and drink. And one of the most unique places that we like to head is Flesh & Bun on Carnaby Street – that Izakaya restaurant from the masterminds behind Bonedaddies, that specialises in steamed bao. The pumping music and Japanese drinking den atmosphere feels kind of like being back at the club you might or might not have left last night, and the fact it's all you can eat fluffy steamed buns stuffed with the likes of Crispy Piglet Belly with Mustard Miso and Duck Leg with Sour Plum Soy means our hunger is bound to be satisfied. Plus unlimited drinks of red and white wine and Prosecco are also included.
The Pancakes at Jackson + Rye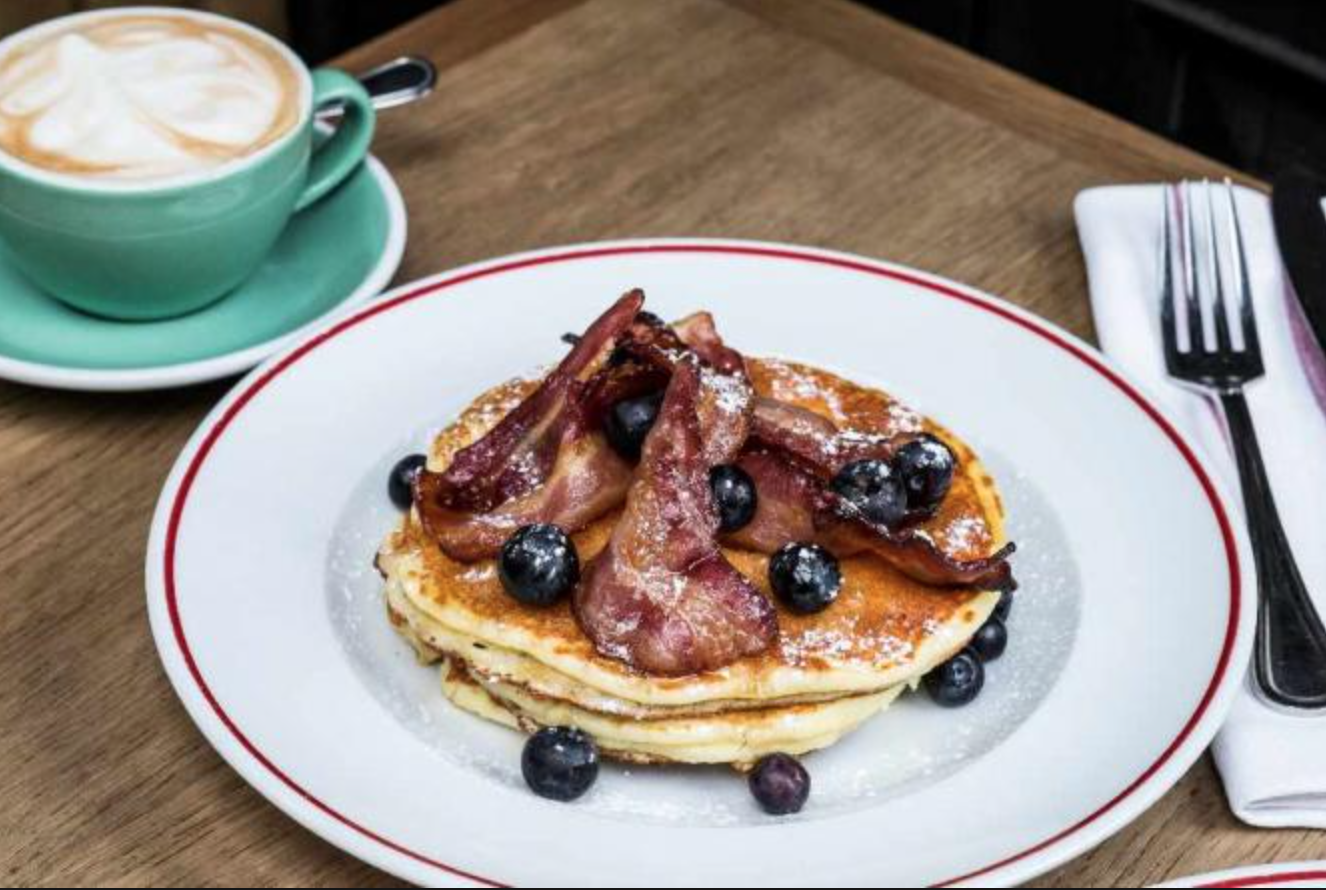 Jackson + Rye is a stylish American diner, with all the classic features you'd find in a New York restaurant – luxe leather booths, x and x. They're proud to bring the flavour of the USA to London, with favourites such as Mac n Cheese and Buttermilk Fried Chicken, and their brunch options are just as delicious. Our favourite are these buttermilk pancakes – fluffy discs of delight, topped with crispy bacon, smothered in maple syrup and with the addition of fresh blueberries. It might not be the healthiest way to start the day, but it sure is the tastiest. Find them in Soho, Chiswick and Richmond for the perfect brunch fix.
The Bacon Naan at Dishoom
The breakfast naans at Dishoom have become legendary – if you've yet to start your day with one, then you're missing out. Luckily there are now four Dishoom sites in London – Covent Garden, King's Cross, Carnaby and Shoreditch – so there's no excuse not to stop in and experience their gorgeous and much-loved Colonial chic style. We particularly love the bacon naan – juicy Ginger Pig smoked streaky bacon that's been dry-cured for five days with rock salt and Demerara sugar then cold-smoked over oak chips, served in a naan that's been freshly baked to order in their tandoori over, and then complemented with  a little cream cheese, chilli tomato jam and fresh herbs. There is also the option to have unlimited chai tea to wash it down with, and those looking for something a little more boozy can enjoy The Dhoble – a refreshing breakfast cocktail, named for the notorious party-pooping Assistant Commissioner of Police of Bombay, Vasant Dhole. It's fresh orange juice, Colombo gin, maraschino liqueur and a squeeze of lemon, served over cubed ice – and a rather special brunch drink.
The Steak and Eggs at CAU
CAU are known for their prime Argentinian steaks and incredible red wines (those Malbecs… mmm), but why shouldn't we make the most of their awesome meat in the morning? This is why we love their brunch option of Steak and Eggs. In this delicious dish their tapa de cuadril is flash grilled and served with two perky fried hen's eggs. And of course you gave to have a Mary & Sons to wash it down with – the CAU Latin spiced take on the Bloody Mary, which is the perfect cure to a fuzzy head.