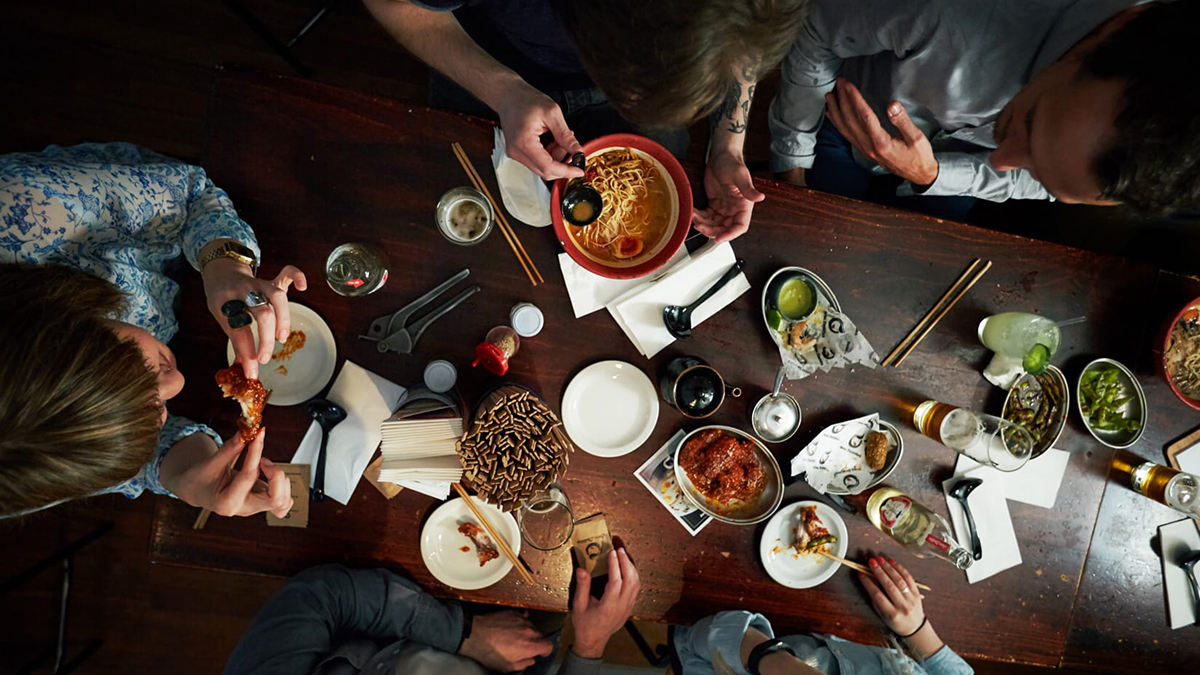 20 Dec

Why Bone Daddies is such an exciting group right now

Bone Daddies was launched in 2012 by chef Ross Shonhan, formerly of Nobu and Zuma. With over 20 years' experience as a chef under his belt, Shonhan honed his passion for Japanese food by starting an empire of ramen and bun joints in London. Now the owner of four Bone Daddies restaurants (and counting), Flesh & Buns and Shackfuyu, Shonhan is as driven as ever to continue creating exciting restaurants that serve excellent quality Japanese cuisine.

Operations Director of the Bone Daddies group, Dinah Meister, tells us what it's like to be part of Shonhan's dream and why Bone Daddies is such an exciting place to work.

'No Bone Daddies restaurant is the same and all managers and staff get the opportunity to experience the different venues. Everyone's ideas are listened to and people have the chance to get involved in the creative side of things and develop menus and cocktail lists.'

Things are constantly evolving within the group, and with three different concepts everyone has the chance to branch out and try something new. They regularly hold events and one-off dinners, which give them the opportunity to collaborate with other great chefs, where they can learn from each other. One of the most recent events was with Lima where they experimented with a Peruvian-inspired menu.

Dinah explains that the people culture at Bone Daddies is very supportive, much like a family. 'We're a small team and share thoughts and ideas at every step of the way. We have regular meetings, but more importantly regular nights out, so that we get to know each other's quirks and bond as a team. We're a growing company and our teams are growing and developing with us.'

Of course, the food itself is the driving force of the concept and Shonhan's enthusiasm for creative, delicious Japanese food is central to everything. 'We're lucky to have an amazing owner, Ross, who develops the menu and creates exciting new dishes. Ross is all about quality and flavour. Our food is fresh, honest and has a huge following.'

The cult-like following that Bone Daddies has is pretty unique – their fans believe in the food, in Shonhan and in the brand. Maybe it's a case of 'like attracts like', because, as Dinah explains, the people that are right for Bone Daddies must be ready to be part of the whole movement. 'When recruiting, we look for all the normal stuff every good operator does – honesty, passion, drive etc – but we also look for people that 'Give A Shit', people that bring energy, challenge us and love restaurants. We're after people that want to come on our journey. People that want contribute and be part of something they've helped to create.'

We love that all managers are given a Daruma doll when they complete their probationary period, which is a traditional Japanese doll, seen a symbol of perseverance and good luck. One eye is coloured in with a personal target written down and the other eye is left open so you can keep your eye on the goal. Once you achieve you goal you colour the other eye in and start again. Bone Daddies is a group that is never going to stand still – when goals are achieved, you set new ones and keep going. And for some people, it's exactly the kind of group they want to be a part of.