12 Sep

Be More Bee – by our Manchester director

Our Manchester Regional Director, Abi Dunn, shares some of the tips and information she's picked up over the years of working on both sides of hospitality recruitment 

The saying 'throw enough mud and something will stick' is one that comes to mind when I think of most agency recruiters. In fact, a commonly used 'mantra' in a large agency I worked for was 'it's just a numbers game' – a  team of CV pushers, measured weekly on 'numbers of calls made' and 'CVs sent'. How can an employer expect to get good quality candidates on a consistent basis, when the recruiter they're working with is simply being measured on the number of CVs they send?

It's the reason agencies get a bad rap and the reason I wince slightly when I tell people my profession – awaiting their reaction.

In real terms, my profession and Bee Recruitment, the company I now work for, are very different to this perception. I would be mortified if a client came back and said I had got it completely wrong.

Having spent years on the road as an in-house recruiter – up and down the delights of the M1 and M6, merrily mealing on Ginsters and Starburst, I'm hopefully in a position to comment. I know what it's like to drive the length and breadth of the country with the glimmer of hope that the agency had got it right, and had matched a candidate to a very particular company culture – a task that most definitely doesn't just involve the 'numbers game' that so many companies enforce.

Sadly, I was so often disappointed. At the time I needed cool, ambitious go-getters with a penchant for cocktails (the type that in 2017 would have a beard, brogues and skinny jeans – possibly no socks) and so often I got heavy pinstripe, dripping in gold and a penchant for swinging keys on carpeted nightclub doors. How could they get it so wrong,  I thought? It became clear no real thought had gone into these choices. Even though I wanted to spoon eyes out, I often felt I should keep my PSL in place just in case that agency found that one diamond I needed. Now I realise all that does is hinder the great recruiting guys in doing an outstanding job. But that's a different blog altogether.

Back to my numbers game. So, I know that Bee Recruitment offer a different service to our competitors but how are we so different?

There is certainly NO numbers game. We must work, act and think as though we are part of an in-house team. Whether it's simply effective, straight forward communication or it's delivering an impeccable experience for potential candidates, how great would it be to have an agency that acts as an extension of an internal team – that genuinely considers how companies' would want their candidates to be treated, interviewed, fed-back to and offered?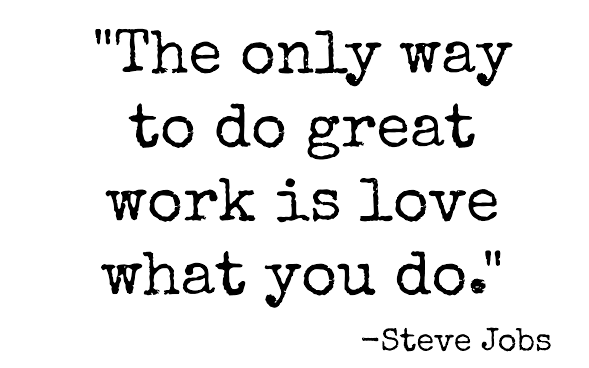 We know we must learn not only what skills and experience our clients need,  but what behaviour candidates must possess to excel in that specific culture. Spending time in client's restaurants, talking to their managers, asking the right questions, understanding what background previous externals have are all part of piecing together the puzzle. It's about discovering what makes great managers great in that business and trying to find that in our candidates.
Of course, we aren't always right – but we have to take the feedback without becoming defensive, without continuing to 'sell' that candidate, without the 'yeah buts'. We learn from the feedback and master our resourcing.
This is by no means the full story. There are certain times and situations that require us to act like agency recruiters, where our 15 years' experience in recruitment comes into play. Understanding that, in the current market, great candidates will receive multiple offers so employers need the best consultant working on their team –  perhaps advising on an overly cumbersome process, a slightly low salary or how a direct call from them would cement their decision. A true consultant in recruitment. Not a CV pusher – not a rookie – someone with a deep understanding of hospitality, of operations and of operators.
This recruitment ideology isn't easy to achieve. It requires time building and nurturing relationships.  It involves allowing a recruiter into your company and trusting them to represent you. But when you find that recruiter who truly cares about your business and isn't playing the numbers game – you are well on your way to resolving, what is no doubt, your greatest headache.

Blog by Abi Dunn
After 10 fun-packed years in bar operations, Abi moved into the People Development department with Inventive Leisure, heading up their internal and external recruitment function. She later went on to become head of Training and Development but has since returned to her greatest love – recruitment.